May 2019
We went to Keihoku Chapel as the field trip.‼️
We had a fun time playing games in the chapel and on the wide deck. Feeling a brisk breeze, we had a lunch together outside. As we looked up, a beautiful big round rainbow appeared right above the chapel! It was unusual phenomenon of the sky. But that was a time when we could feel that God is watching over us.
---
May 2019
Strawberry Picking
We went to the strawberry picking as a field trip in spring. 
After having lunch, we played in the park near by the farm and enjoyed the afternoon.

---
November 2018
We had a field trip to Kyoto Gosho (Old Imperial Palace) under a clear autumn sky.
The students could experience "autumn" by seeing the leaves that had turned yellow and red and picking up acorns,

and have fun time to climb up the big rocks and trees and run around cheerly.
 
---
September 2018
On a brisk autumn day, we went to the field trip to the sweet potato farm. Students enjoyed digging and harvesting big sweet potatoes.
---
July 2018
We visited Ukyo Fire Station. 🚒🚑👨🏻‍🚒👩🏼‍🚒
The students had a good experience, seeing the quick change of fire fighters, holding the real hose, sitting inside the  fire engine, etc. The students were listening to the explanation of fire fighters with sparkling eyes. We thank all the members of Ukyo Fire Station.
 
---
June 2018
Field Trip to Omiya Road Safety Park.
Students enjoyed learning about traffic rules and played with go-carts, big sliders etc.

 🚙🚘🚦🚥🏁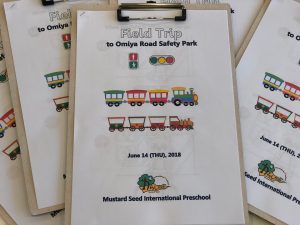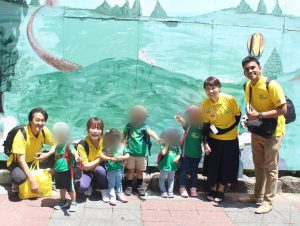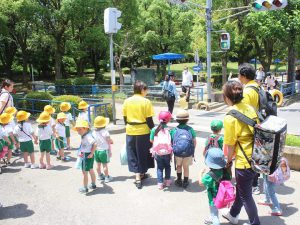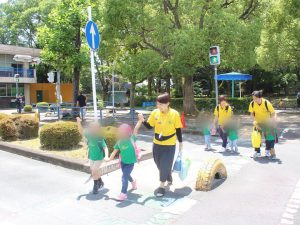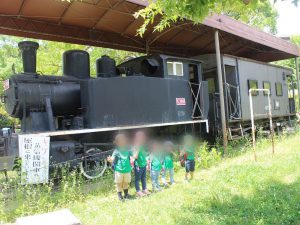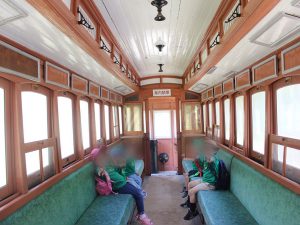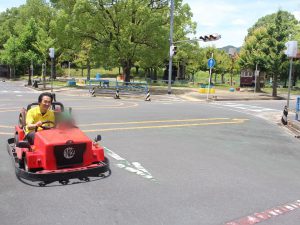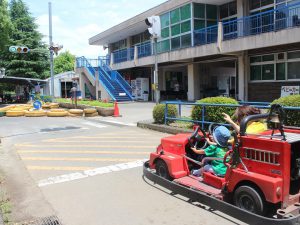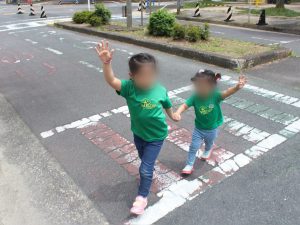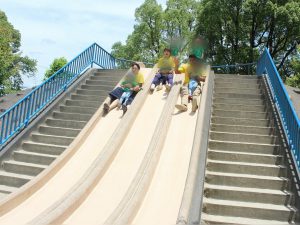 ---
May 2018
Field trip to Keihoku Chapel – Outdoor Lesson
In the nice weather of May, we went to Keihoku Chapel as a field trip. In the large deck and the chapel situated in nature, students ran about and fun laughter echoed in the area.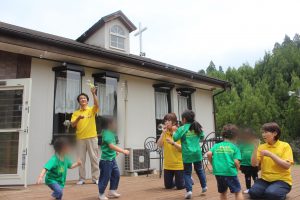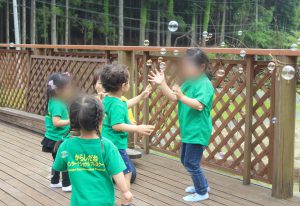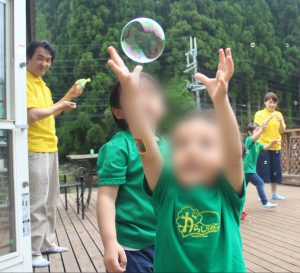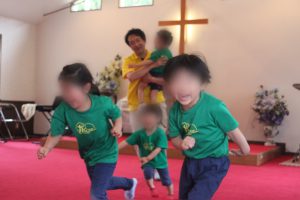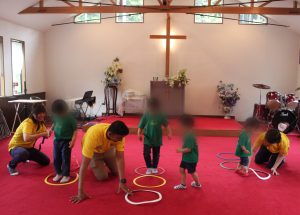 ---
February 2018
Field trip to Keihoku Chapel – Snow Activity
We enjoyed snow activities at Keihoku Chapel. We made a snow  man, too!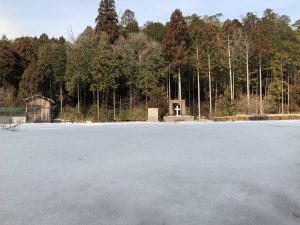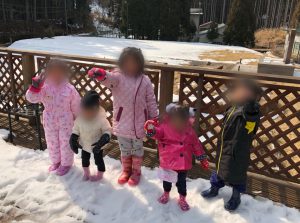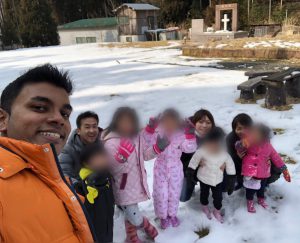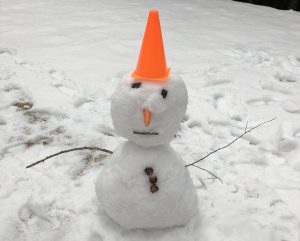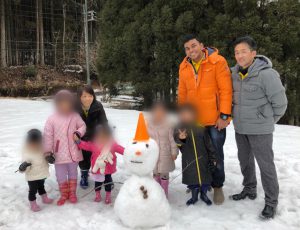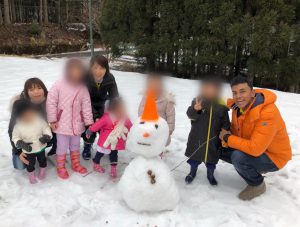 ---
November 2017
Field trip to Kyoto Botanical Garden!
Students ENJOYED learning about Autumn plants.

---
September 2017
Field trip to Kyoto Zoo! We had a FUN learning day!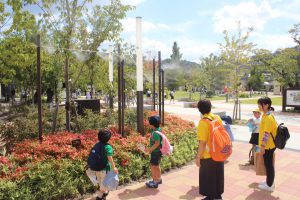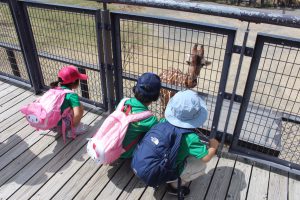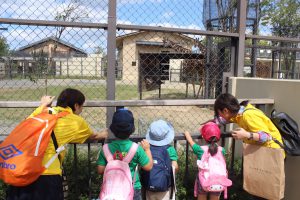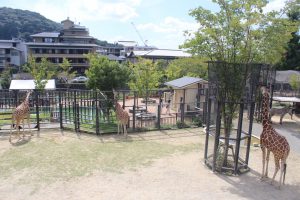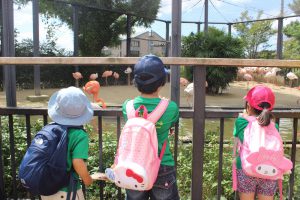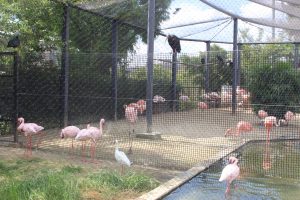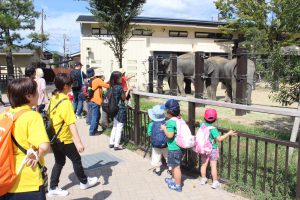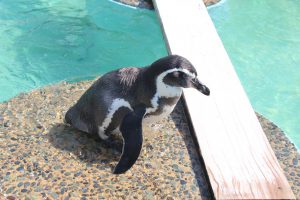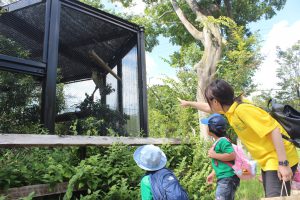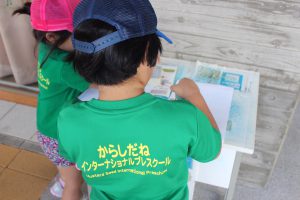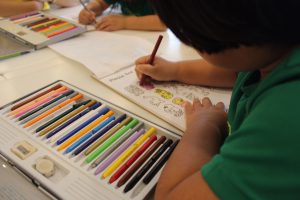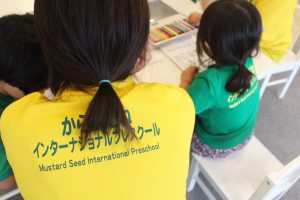 ---
June 2017
Day trip to Keihoku area!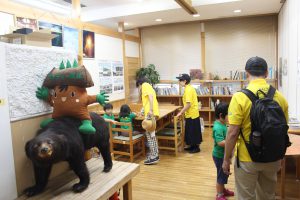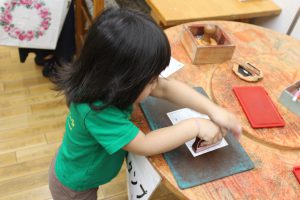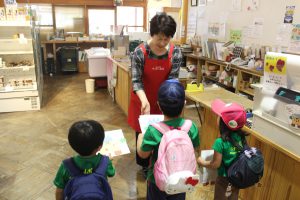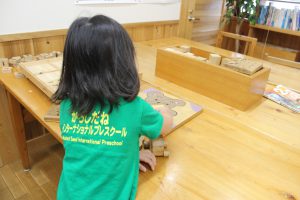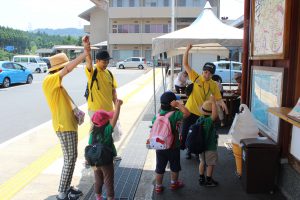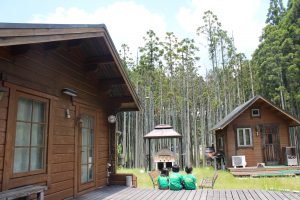 ---
May 2017
Field trip to Keihoku Chapel. 
Hand painting activity on "Yakusugi" Japanese cedar wood plaque–more than 500 years old tree!