INFORMATION
 Contact us:075−874−7175
(We accept application any time of the year.)
---
Mustard Seed Academy's Sports Day 2019!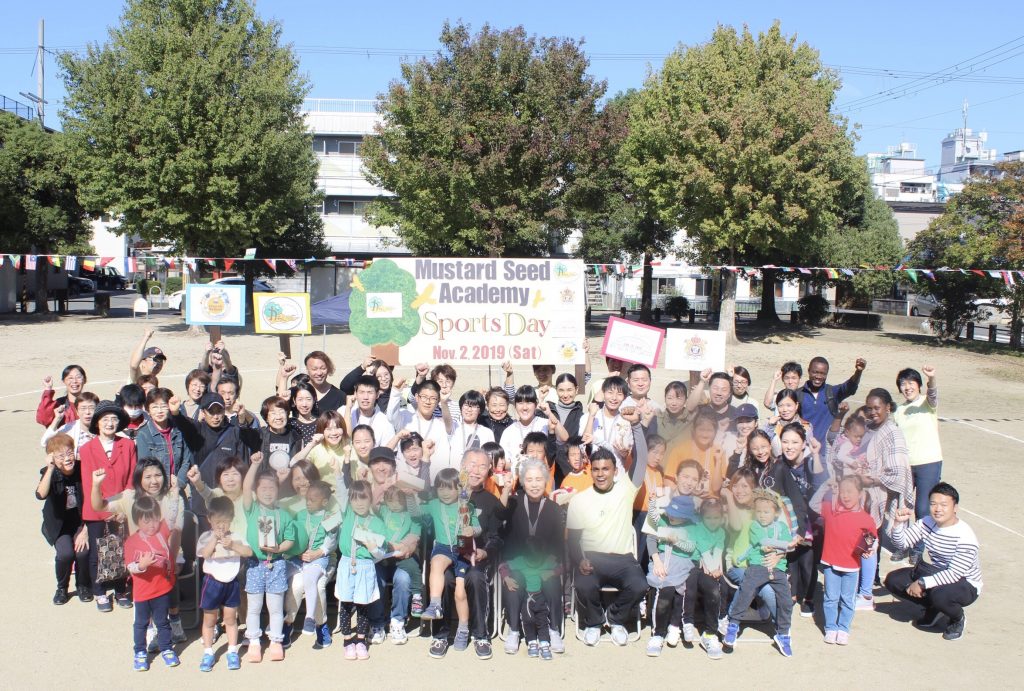 Click on "Events"
---
Christian Magazine—Hazah 6 coverage of our Mustard Seed Academy!
Wonderful 7 pages article of our preschool and academy! Get yours today!!
---
Nursery Course (until 6:00pm) is newly established‼️
We have received many requests for longer hour course from working mothers. And from this Autumn, Nursery Course which is until 6:00pm is opened!
The students will not just spend time but they wil speak in English and learn music, art, intellectual studies and manner & etiquettes!
Some may proceed to public schools in Japan after graduating the preschool; thus, for the preparation, they can study math and Japanese also!
Mustard Seed International Preschool runs with small number of students with more attention on each students to bring out their individualities.
3 more openings for 1-2 year old and 
5 more openings for 3 years old.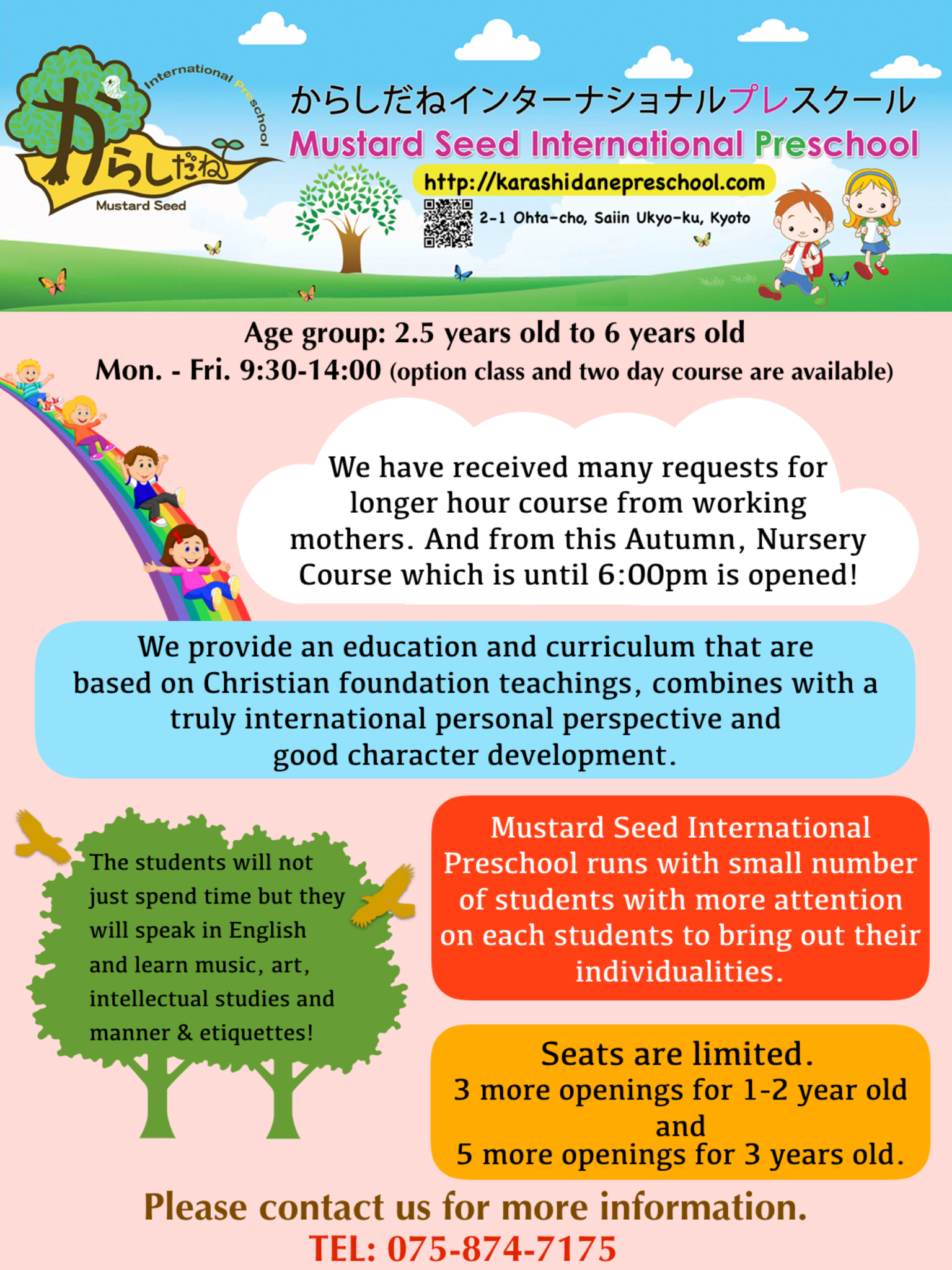 ---

(Click on "Contact Us" link or on the "Picture" for reservation.)
---
---
We were featured on RANDEN's homepage with our students' drawing! Well done! 🙂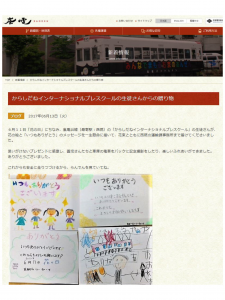 ---